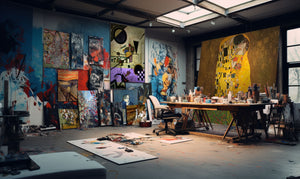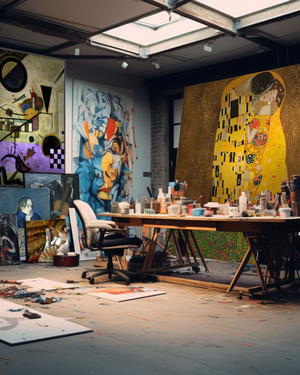 Under one roof
We have created our studio as a haven to develop our skills and to encourage creativity. Under one roof in our painting studio, digital studio (where we design commissions etc), packaging department, customer services department, and a gallery of our work.
Our Artists
We can confidently say that we have the skills to paint anything! Painting in our studio we have artists who specialize in reproducing masterpieces, portrait artists, graphic artists, and international selling artists.
our in-house artists
Our Designers
We have many requests for commissions and paintings from photographs. Whether it is a custom abstract art, pop art, street art, fine art, Warhol or Lichtenstein we have the skill set to design the artwork you have dreamed of.
Materials
Every work of art is hand painted using the finest materials. This ensures our artwork lasts for generations in its initial beauty. We use British Winsor and Newton Oil Paints. Winsor and Newton has always been core to the world of art materials.